Hall of Fame
---
2010 Inductees
The Mid-Hudson USBC Hall of Fame inducted Maggie Tomlins and William Scholl on April 10, 2010 at Anthony's Pier 9.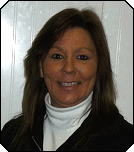 Maggie Tomlins has been elected to the Hall of Fame for Ability. Maggie was born in the Bronx on February 8th, 1963 to the late Robert Brennan and Madeline Brennan-Roarke, She has two older brothers Bobby and Peter. The family moved to Monroe, NY when they were young. Starting at the age of six Maggie would travel with her mom to the Monroe Bowl-O-Fun on Monday nights and watch her bowl. Maggie began bowling in the Bantam league at the Monroe Bowl-O-Fun where she received a lot of help from her older brother, Peter, who was a very good bowler and teacher. At the age of sixteen Maggie's mom signed a consent form and Maggie started bowling in the Monday night league with her. Maggie then started bowling in the Tuesday scratch league with her good friend Laura Sizian's mom, Sandy. One night her older brother Peter came home and said "guess what, the bowling alley is burning down". Maggie thought Peter was kidding as he often did, but she went outside with him and she could see the glow in the sky. Maggie and a few of her friends started traveling to Bowling Time Lanes on Friday nights to bowl in the Sunoco Ladies Classic league. While bowling in this league she met many of the people who would become her very good friends and tournament travel companions. Maggie has traveled to many NYS Women's Championship tournaments, NYS Queens tournaments and Women's National Championship tournaments. When Maggie is traveling with you it will always be a trip to remember!
In 1991 Maggie started to date her husband to be, Mark Tomlins, who knew nothing about bowling. Mark wanted to know what her hobbies were and Maggie said "bowling", He said "what else"; she said "bowling", I bowl three nights a week. After 16 years of Maggie bowling 2-3 nights a week Mark decided to give bowling a try and has become quite a good bowler in his own right. Making certain however not to bowl on the same team as Maggie, as most of us know this is not a good thing for a marriage. Maggie's high game of 288 came on a Tuesday night in the Tarsio Ladies classic. As always, with Maggie, nothing is ever simple. She had to call her mom, in Florida after she threw her tenth strike placing her cell phone on the ball return as she threw the eleventh ball, which did not carry, but she was very happy with her 288 and the fact that her mom had "been there". Maggie has not bowled for the last year due to an injury that she received while working as a UPS delivery person. We hope she will get well enough to bowl soon. We miss her.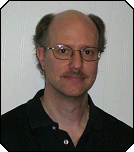 William Scholl has been elected to the Hall of Fame for Ability. William "Bill" Scholl was born in Poughkeepsie, NY on December 28th, 1962. His parents are William and Jane Scholl. He grew up in Wappingers Falls, NY. Bill is being inducted to the Mid Hudson USBC Hall of Fame for his bowling ability.
Bill started bowling at the age of eight in the junior programs at Holiday Bowl in Wappingers Falls. His Father was his bowling teacher during his junior bowling days. At the age of 19, in 1982, Bill started bowling in adult leagues. He started bowling in the Mid Hudson USBC in 1989 at Southern Dutchess Bowl. He has bowled in many leagues at Southern Dutchess Bowl including the James J. Raymond Memorial, Budweiser Beacon Classic, and Dutchess Dodge Masters. His many accomplishments during his career include nine 300 games, one 299 game, one 298 game, four 290 games, and three 800 series. His high series is 815. His high one season average was 232 in the Dutchess Dodge Masters league during the 2003-2004 season. Bill also won the 1999-2000 Doubles net and Handicap event and also All Events net at the Mid Hudson USBC annual tournament. His lifetime average is 213.
Bill worked for a semi conductor manufacturer for 23 years and is currently working for Boehringer Ingelheim Pharmaceuticals in Ridgefield, Connecticut. He is a member of Century Museum Village and Collectibles Association at the Dutchess County Fairgrounds. Bill collects antique tractors and equipment, garden tractors, and small engines.
Congratulations on your well-deserved induction.