Hall of Fame
---
2015 Inductees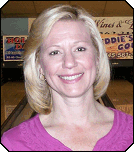 Karen Beam was elected into the Mid Hudson USBC Hall of Fame for Ability. Karen was born in Nyack, NY on January 5, 1969. She moved to the Town of Newburgh in May 1969 with her parents, Robert and Thelma Van Housen. Since her parents were active in bowling, Karen grew up around the sport. She fondly recalls that everything in the house stopped on Saturday afternoons to watch the PBA tour with Chris Schenkel and Nelson Burton, Jr. on ABC's Wide World of Sports. Although Karen first started bowling in junior leagues at 14, she bowled for years at home with her brothers, Ken, Karl and Kevin, using anything that they could find that resembled a bowling ball and pins – usually a plastic bowling set or a tennis ball and blocks.
Karen bowled in junior leagues until she graduated from Newburgh Free Academy in 1987. While in college, she focused on her studies and did not practice or participate in any leagues. Her bowling equipment sat in a closet untouched for five years. It was at the invitation of a friend to bowl in a league that Karen resumed bowling in May 1992 after graduating with an MBA from Clarkson University.
It was that summer that Karen started dating Steven Beam, whom she married on May 26, 1996. Being a die-hard bowler himself, Steve decided to teach Karen how to bowl. The two of them bowled constantly and traveled to various bowling alleys – including West Point Lanes, Mid-City Lanes, Fishkill Bowl, Mardi Bob, Hoe Bowl and Holiday Lanes – to practice. To this day, Karen credits Steve's guidance, support and encouragement for her success on the lanes and firmly believes that she would not have attained any of her accomplishments without his coaching.
During her 23 year bowling career, Karen has amassed over 75 – 700 series, including 762, 763, 764, 769, 770, 771 and her high series of 782, which was bowled in Southern Dutchess Bowl. Karen's high games include 18 – 279s (including two in one series), 3 – 280s, 287, 4 – 288s, 299 and her high game of 300, which was bowled at Tarsio Lanes when she was five months pregnant.
For over ten years, Karen has averaged 200 or better bowling in leagues at Tarsio Lanes, Bowling Time Lanes and Southern Dutchess Bowl and has won league high average for women over 15 times. From 2005 – 2009, Karen had the highest average in the Newburgh Women's Bowling Association and, in 2013, she had the women's high average for the Mid-Hudson USBC with a career high 220.
In tournament play, Karen was the first woman to win all events (gross) in the Mid-Hudson Bowling Association's open tournament in 2001. She has also won numerous events in the Newburgh Women's Bowling Association tournaments and in the Mid-Hudson USBC's Women's Championship tournaments – including all events six times and the singles event four times. She has won the Hall of Fame tournament with her husband, Steve, and the Sweetheart tournament with her brother-in-law, Tom. In addition, Karen has won the Les Dames de 700 national mailographic tournament twice, the Newburgh 600 Club tournament and the Regional 600 Club tournament.
In addition to her accomplishments on the lanes, Karen has also been active supporter of the sport. She has been the Secretary for Doug & Cindy's Mixed League for 14 years, served on the Newburgh 600 Club board for six years and has served on the Mid-Hudson USBC Board of Directors for the last six years, acting as 1st Vice President for the last two years. Karen is a Certified Public Accountant and is the Chief Financial Officer for Eastern Alloys, Inc. in Maybrook, NY. She resides in the Town of Newburgh with her husband and children, Ryan and Jordan.
Congratulations Karen
Welcome to the Hall of Fame!!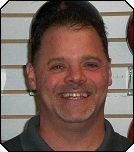 Thomas Beam was elected into the Mid Hudson USBC Hall of Fame for Ability. Thomas Beam was born August 27,1969 in Cornwall, N.Y to his parents Vic and Jutta Beam. Tom has a twin brother, Steve Beam and sister, Christina Beam . Tom went to Wallkill schools and graduated in 1987.
Tom resides in Newburgh with his wife, Maggie Beam, also known as "the love of his life" who he married in 2011 along with his son, Zachary Beam 16 & Step-daughter, Cynthia 22 from Pine Bush. Tom is a power plant mechanic at Danskammer Energy in Marlboro, N.Y. He enjoys spending his time with his family and friends.
Tom started bowling at the age of 18 with his dad, Vic at Stewart Field Lanes. He has bowled in many leagues such as Robert Laverty Memorial, Vic Beam Sat. Night Mixed Memorial, Doug and Cindy, Bill Tarsio Memorial and many more. Tom has had ten 300 games, two 800's (802,805), and has had many other accomplishments in bowling, multiple 700's, 11 in a row & 7-10 splits to name a few. Happiest night bowling was when he shot his 802 on his Dads birthday. Tom's other interests are golfing, fishing, sports and traveling.
Congratulations Tom
Welcome to the Hall of Fame!!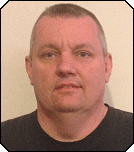 Michael R. Zahra was elected into the Mid Hudson USBC Hall of Fame for Ability. Mike was born to Marylou Kopchak and Raymond Zahra on November 13th, 1965. Mike and his wife, Kim, were married in 1996 and have three children. He has two daughters named Emma and Samantha and a son named Michael. They currently reside in Monroe, New York.
Mike started his bowling career in 1983 bowling in Ramsey, NJ. The following year he began bowling the Highland Tel B league at Bowl O Fun in Monroe, NY. He continued his bowling career there until it burned down in 1997. During that time, Mike had nine 300 games and four 800 series. He then began bowling at Pat Tarsio's Bowling Time Lanes in the Tuesday and Friday night scratch leagues. Mike has also bowled at Pat Tarsio Lanes and Colonial Lanes. He currently holds the house record of 858 at Colonial Lanes. For his career, Mike has 14 300 games and 6 800 series with a high season average of 222.
Congratulations Michael
Welcome to the Hall of Fame!!