Hall of Fame Banquet
Saturday April 9, 2016 at Anthony's Pier 9
The Mid-Hudson USBC Hall of Fame will induct Helen Williams for service, Kenneth Petrillo for ability, and Timothy Dougan for ability on April 9, 2016 at Anthony's Pier 9. The cocktail hour includes an open bar which begins at 6:00 PM, a cash bar and dinner will start at 7:00PM. Following the induction ceremony, a DJ will play music for your dancing and listening pleasure. The cost for each person is $40.00. This event is open to everyone, so come out and celebrate with the inductees on their special day.
See any director or Hall of Fame Committee person for reservations. Tickets will not be sold at the door
Inductees
Timothy "Buck" Dougan was elected into the Mid-Hudson USBC Hall of Fame for Ability. Buck was born to Gloria and, the late, Gordon "Shoes" Dougan on March 10th, 1965. He has always had the support of his siblings Jimmy, Gloria, Cindy and Nancy. Buck currently resides in Beacon, New York.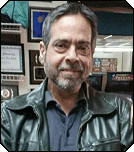 Kenneth Petrillo was elected into the Mid-Hudson USBC Hall of Fame for Ability. Ken was born in the Bronx on October 27, 1957 to Mr. and Mrs. Luciano and Margaret Petrillo. Ken graduated from North Rockland in 1975 and moved to the Hudson Valley in 1992. He and his wife, TinaMarie, were married in 1993 and have two daughters, Nicolena and Alyssa, and one granddaughter, Gianna.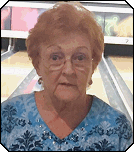 Helen Williams was elected into the Mid-Hudson USBC Hall of Fame for Service. Helen was born in Brooklyn and moved to Monroe at age 13, attending and graduating from Monroe High School.
---
Battle of the Sexes
9 Pin No-Tap Tournament
This 9 pin no-tap tournament is a singles event with a men's and woman's division. The tournament will be held on Saturday April 23rd, 2016 at 7pm at Bowling Time Lanes in New Windsor. The entry fee is $23 per person, and this is a non-sanctioned tournament so anybody can participate (no youth bowlers). The handicap is 90% from a 240 average.
For those of you not familiar with the 9 pin no-tap format, if you knock down 9 pins on your first ball of any frame, you are awarded a strike. This is a fun format for all skill levels, so come on out and have a great time.
Download Tournament Application

---
77th Open Championship Tournament
Official Results as of March 20, 2016
Pat Tarsio Lanes
---
Mystery Doubles Tournament
---
Sweet Heart Scotch Doubles
Sunday January 31, 2016
Pat Tarsio Lanes
1st Place
Curtis, Gary / Curtis, Barbara
734
We would like to thank the many participants for making our 14th Sweet Heart Tournament a success. We hope that everyone enjoyed themselves, and we look forward to seeing many of you at our upcoming tournaments.
---
3rd Annual Senior Team Championship Tournament
December 5th and 6th, 2015
1st Place
Three Old Men
Bill Preston, Rich Vanasco, Mike Fialkowski
2260
Tournament Sponsors
Applebee's, Lawrence B. Miller Insurance, Stone Creek Nuts, Pat Tarsio's Bowling Time Lanes, Nuts For You, Pat Tarsio Lanes, Shoprite of Newburgh, Thomas Conroy Allstate Insurance, and Mountainville Lawn and Yard.
---
6th Annual Women's Championship
Official Results
Colonial Lanes