Hall of Fame
---
2012 Inductees
The Mid-Hudson USBC Hall of Fame will induct Kenneth Decker and Nira Davis Gerken on April 14, 2012 at Anthony's Pier 9.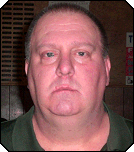 Kenneth H. Decker has been elected to the Hall of Fame for Ability. Ken was born on August 8th, 1960 at St Lukes Hospital, Newburgh to his parents, Gordon and Madeline Decker. He has a sister Audrey and his late brother Gordon. He grew up in the west end of the City of Newburgh.
Ken resides in the west end of Newburgh, with his wife Angela and 12 year old son Dominick. Ken also has a son Paul (26) and daughter Amy (22) and has two grand children Daniel and Arianna.
Ken started bowling in 1972 when he entered junior high at North Junior High School in Newburgh. The league had three coaches who all helped him learn to bowl. They were Bob Merril, Lou Martarano, and Carmela DeAngelo. He also credits Pat Tarsio Sr and George Chiarmante, who owned the Pro Shop to learn the game. In 1976 Ken was part of the Newburgh Free Academy team that won the Section 9 team tournament. The biggest boost to his bowling came in the summer of 1976 when he went to Dick Ritgerís PBA Camp where PBA Hall of Famerís Wayne Zahn and George Pappas coached him. He bowled in junior leagues until the spring of 1977.
Ken started bowling in adult leagues in the fall of 1977 and quickly rose to be one of the better young bowlers in the area. He had a high single season avg. of 231 and a lifetime avg of 210. He also had three 800 series, four 300 games, two 299 games. During his career he credits Tony Tarsio for his time and advice. Ken was also a member of the PBA from 1978 to 1982.
Welcome to the Hall of Fame Ken!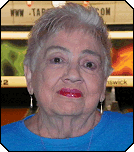 Nira Davis Gerken has been elected to the Hall of Fame for Service. Nira, a member of our local womenís association for over 40 years, was born in Newburgh and began her bowling career at Empire Lanes in 1960, which is where she caught the eye of her late husband, Richard Gerken. Together they raised three children, Susan, Cheryl and Walter. Nira is also grandmother to Jovanna, Alea, Tyler and Ryan. A woman of caring nature, Nira also assumed the care of her mother-in-law for 20 years. Nira worked outside her home throughout her marriage in the food service industry as both a waitress and a cook. When Nira began to bowl at Bowling Time Lanes, she added to her already busy life the duties of League Secretary for the Tuesday Nite Ladies Classic League and the Friday Nite Ladies Classic League. When the Tuesday Nite Classic was moved to Tarsio Lanes in Newburgh, Nira continued her service to her fellow bowlers until 2002. Her service spanned a space of nearly 30 years, a commendable feat. As those of you who have held the office of secretary know, it is a demanding and time-consuming job if it is done well. And Nira did it well! Nira also supported the bowling community with entrance into our local association tournaments on a regular basis and in several WASA (Womenís All-Star) tournaments. She also bowled in several national tournaments and in the New York State Tournaments in 1974, 1979, 1984, 1989 and 1995. As you can see from these few facts, Niraís life until her retirement was crowded with her many roles. Yet she never waivered from her love of her sport and her dedication to her fellow bowlers. Congratulation, Nira! Thank you for your service. You so richly deserve the honor of induction into the Mid-Hudson Bowling Hall of Fame.