Hall of Fame
---
2014 Inductees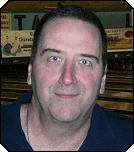 John R. Bootz Jr. also known as Rodney was elected into the Mid Hudson USBC Hall of Fame for Service. John was born March 27, 1964 to his parents John and Nancy. Johnís father passed away when John was young. Mom had been bowling in a league in New Paltz and brought John and his sisters, Barbara and Dolores along with her. This was the inspiration that gave John an interest in bowling.
John started bowling in adult leagues in the early 1980ís in the Mid Hudson Firemanís League and in 1986 became the secretary . John is now in his 28th year as secretary of that league. He also was secretary of the Bud Taylor Memorial League that at itís peak had thirty 5 man teams.
Johnís first seven seasonís of bowling were just fun firing the ball as fast he could down the lane. There are many that will remember hearing and seeing the pins fly. With the desire to become a better bowler, a new ball from his sisters, some advice and a few pointers from friends John accomplished this. Since 1997 he has averaged 206 with a life time average of 196. He also has bowled three 300 games, four 800 series, one 299 game, one 298 game, two 290 games, and many 700 series. His high series came at a Firemanís tournament in Vestal, N.Y . where he shot 812.
Throughout the last 13 years John has helped the Mid Hudson USBC by organizing and bringing 7 or more teams to the annual Open Tournaments. John plans to continue to serve as secretary and support the Mid Hudsonís tournaments.
Congratulations to John on his election to the Mid-Hudson USBCís Hall of Fame.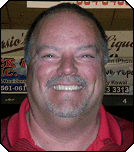 Albert E. Wohlgemuth III was elected into the Mid Hudson USBC Hall of Fame for Ability. Albert E. Wohlgemuth III was born in the Bronx on June 24, 1952. He was raised in the city until the age of 15 by his parents, Dorothy Wohlgemuth and the late Albert Wohlgemuth, Jr. He has one sister, Carol Ferrara, who now resides in Midland Park, New Jersey. Al moved to Monroe, NY and graduated in the class of 1970 from Monroe-Woodbury High School. Al lives in the Hamlet of Wallkill with his wife Cindy of 35 years. With Cindy, he has three amazing daughters Ė Kelly, Lori, and Kristen. He has worked for a rental store for 40 years and is currently a manager for Tool Rentals by Durants.
Al started bowling in his first league at 13 years old at Stadium Lanes in the Bronx. Towards the end of high school, his first menís league was at Bowl-O-Fun in Monroe where he formed many long lasting friendships. He also bowled in leagues in Walden, Newburgh and Middletown, NY where he lived for 7 years. Al currently bowls in Newburgh in The Service Club League on Tuesday nights and in The Doug & Cindyís Mixed League on Thursday nights with his wife.
Al bowled three 11-in-a-row games before achieving his first 300 game in February 2010. Not one to look back, he currently has a total of four 300 games, giving his most recent 300 ring to his oldest daughter - Kelly. His high series is 822 with a high average of 231.
CONGRATULATIONS AL!